Safe-Dry® Carpet Cleaning of Columbia SC
100% Satisfaction Guaranteed.
Safe-Dry® Carpet Cleaning offers a broad range of services and are able to take care of the most troublesome carpet, rug, upholstery, and pet problems. Visit one of the links below to find out more about our specific services.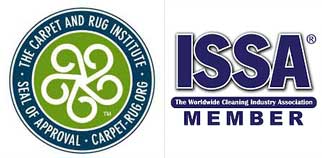 Hypo-Allergenic Carpet Cleaning
Imagine this… Millions of microscopic explosions occurring within you carpet lifting the dirt and grime off each indiv ...
Oriental & Area Rug Cleaning
Ranging from handmade Orientals to your everyday area rugs, Safe-Dry® handles each rug cleaning with special care… ...

Upholstery Cleaning
Specializing in cleaning even the most problem fabrics, Safe-Dry® can take care of any upholstery cleaning needs you ma ...

Pet Stains & Odor Removal
Pets are like family, and we get that. We also understand that there can be chal ...
Safe-Dry® Carpet Cleaning of Columbia, SC
We are a local, family owned company focusing in the cleaning of carpets, rugs and upholstery in the Columbia, SC and surrounding areas. We endeavor to be professional, personable, and caring. That way, you get the peace of mind that you are dealing with people who know what they are doing, with the touch of down-home folks. Our assignment is to deliver superior customer service and an outstanding cleaning. We believe in treating our customers and employees like family. We start by serving others, because that is truly the only way to earn a lasting reputation. Satisfaction is guaranteed when you use us, and you can rest easy knowing that we treat every customer like our only customer.
Your convenience is of highest importance to us. Therefore, we start by scheduling precise appointment times, not AM or PM windows, like our competitors.
And in the infrequent event that we are running even 15 minutes behind, we will call to let you know! Once we arrive, you will find a trustworthy, clean and friendly technician who is trained correctly and here to help – not sell!
Check Out Our Reviews On
Wow! It's been a long time since I received a great customer experience! Although I wasn't satisfied the first time, Reece went above and beyond to make it right. I sensed he genuinely cared about my experience and satisfaction. They were here on time, explained what he would be doing, and delivered on his promises..my carpet looks great! He was very professional and engaging.I strongly recommend Reece and his team at safe-dry the next time you want a clean carpet, reasonable pricing, and exceptional customer service!
Shawna Volley
Hunter and Safe Dry were fantastic. They were courteous, helpful and understanding. We only had 20 days to move and we didn't have time to prepare. One of the rooms had become a total disaster and they performed a total miracle. The floor looked like the only way was to tear out the carpets and start over but Hunter worked his magic and restored it to new. They worked with us on the price and they preformed what they promised. 100% satisfaction guaranteed. I highly recommend that you look no further. Call today and rest assured you will be well taken care of.
Janis Smith
They came out to clean a large section of our den. Austin and the young man that was with him were both very courteous and professional from the start, and did a great job on the clean. I would/will recommend them to everyone I know. Thank you all very much!!
Lauren Whitaker